PacificWest Dental Group is proud of the quality of our orthodontic staff in both of our offices in Vancouver and Surrey. We're committed to providing exceptional service through a dedicated team of associates and through our commitment to using the best technology and resources available in orthodontics.
Meet the Doctors
Dr. Bertrand Chan,MB, BS, BDS, MSc (Oral Medicine), FRCD©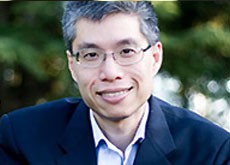 Dr. Bertrand Chan is a Board Certified Specialist in Oral Medicine. He obtained his Medical Degree from Guy's Hospital Medical School in the University of London, and his Dental Degree from the University of Hong Kong. He later completed his Masters Degree in Oral Medicine at the Eastman Dental Institute within the University of London, and his residency and fellowship in Oral Medicine and Oral Pathology at UBC. Dr. Chan is a fellow in the Royal College of Dentists (Canada).
Besides running his private practice in Richmond and Surrey, Dr. Chan also practices out of the UBC specialty dental clinic as well as teaching part-time at UBC as a Clinical Assistant Professor. Dr. Chan is an attending clinician at the Vancouver General Hospital, serving in the Oral Mucosal Disease Program and Orofacial Pain Program. He is also a consulting staff member at the Richmond General Hospital.
With his background in both medicine and dentistry, Dr. Chan is particularly interested in the oral manifestations of systemic diseases; diagnosis and management of oral precancer and cancer as well as orofacial pain conditions.
Dr. Leo Fung, D.M.D., M.S.D.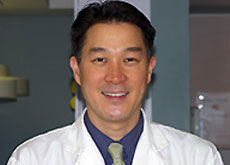 Dr. Leo Fung is a Certified Specialist and practices Prosthodontics in both Vancouver and Surrey. The range of prosthetic dentistry he offers to his patients includes dentures, crown and bridge, implants and veneers. Currently, Dr. Fung is a staff Prosthodontist at Vancouver General Hospital and also works at the Fraser Valley Cancer Agency. Over the years he has served on the BC Society of Prosthodontists as well as continuing to serve on numerous other boards and committees.
Dr. Fung has been practicing specialty Prosthodontics since graduating from the University of Manitoba in 1990.
Presently Dr. Fung teaches at UBC as a clinical professor.
Meet the Staff
Sangeeta brings over 18 years of clinical and administration experience to our office.  She has worked as a CDA, Treatment Coordinator, administrator and receptionist in both general and specialized dental offices.  With these combined experiences and a strong business administration background,  Sangeeta holds the responsibility of managing our office.
You will also see her in a treatment coordinator role where she devotes her time in helping our new patients' choose treatment, types of braces and appliances relevant to the treatment and payment options that fit their budget in achieving that beautiful smile!
"I love being part of bringing out the inner beauty of our patient's  through their smiles."
When not at work, Sangeeta enjoys being with her children, socializing and entertaining and most of all travelling!
Marie,
Scheduling Coordinator
Marie has been in the dental industry since 2004. She joined Pacific West Dental Group in 2009. Marie works at our front desk and she is one of the first people you will meet when you come into our office.  Marie has two beautiful children, and when not in the office, she enjoys spending time with her family. Marie understands the importance of a beautiful smile.
Raman,
Treatment Coordinator
Raman has been in the dental field since 2007.  She enjoys spending time with her family and friends. She loves reading, shopping and traveling.  Raman is committed to ensuring that our orthodontic patients are more than satisfied with their experiences; she ensures that they are delighted.
Stan,
Lab Technician
Stan is our office lab technician – he's an absolute necessity for custom designing and custom fitting braces and orthodontic solutions for our clients. Stan joined Pacific West Dental in 2000. He enjoys fishing, fast cars and bikes. Stan holds a black belt in Tae Kwon Do.
Carrie
Carrie has been working in dentistry for 16 years. She keeps herself busy with her two boys and step-daughter. When Carrie is not working or playing with the kids, she loves to read, walk and travel.
Linda
Linda has been working in the Orthodontic field for 33 years.  She has two wonderful daughters and the best husband.  Linda likes to spend her free time at her cabin.
Dianne
Dianne have worked as an orthodontic assistant for 22 years and really loves what she does. The best part of her job is working with this fantastic team of professionals and getting to know all the patients.  When Dianne is not working, she can be found hiking, biking, and spending time with her family.