Dr. Kevin Chien-Hsun Lee DMD, MSc, FRCD(C)
Certified Specialist in Orthodontics
Born and raised in Taiwan, Dr. Kevin Lee moved to Richmond, BC with my family in 1999 when he was 15 years old. Dr. Lee received his Bachelor of Science (Biochemistry) Degree and Doctor of Dental Medicine degree from the University of British Columbia in 2011. After spending a year working as a full-time hospital dental resident at the Montefiore Medical Center in the exciting city of Bronx, New York (Yankees!), Dr. Lee came home to British Columbia, where he spent three years at UBC to complete graduate training in orthodontics. He also earned a Master of Science degree in Craniofacial Biology for his study of Dentofacial Morphology in Children with Obstructive Sleep Apnea.
Dr. Lee is a certified specialist in Orthodontics, a fellow of the Royal College of Dentists of Canada, and diplomat of the American Board of Orthodontics. Dr. Lee is also a director of the Taiwanese Chamber of Commerce in BC.
Dr. Lee lives in Richmond with his wife Dr. Sherry Liu, a local family dentist, and their two kids. In his spare time, Dr. Lee enjoys photography, cooking, movies, and spending time with families and friends. He also volunteers at Willingdon Church as photographer and First Aid Responder. Come see Dr. Lee at his Vancouver Orthodontic Clinic today!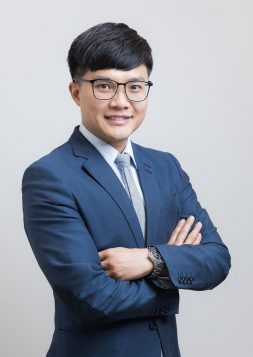 "The unique combination of art, mechanics, and science required to treat every patient is what made orthodontics fascinating to me. Because every smile and patient is unique and different, a customized treatment plan is formed for each person to provide a balance between function, aesthetic, and health. As a board-certified orthodontist, I am passionate in updating myself with the most advanced knowledge and skill to provide quicker, easier, and most predictable treatment options for my patients. I am excited for the opportunities to meet with every one of my patients to share my knowledge, skill, and passion in orthodontics, and to form a long lasting partnership with them."
VIDEOS
LINKEDIN
See What Our Patients Are Saying About Us
Hundreds of 5 Star Review from Happy Patients.


July 2020 | Lili Xu
I'm glad I found such a professional dental office.
The staff is very enthusiastic and the dentists are very professional and responsible. It took me only ten months to complete my orthodontic work. It was perfect. Dr. Lee is super nice, patient and responsible.
Nov 2019 | Priyal Bhambra
I loved it here!
The staff here is so amazing, kind and understanding. I would definitely recommend everyone coming here !
July 2018 | Abdullah R
I'm really happy with how my treatment has been going
The result of when I got my braces off really surprised me and I'm really glad with how they turned out. I couldn't be more happier with my teeth and thank you to all the staff that helped me at all the appointments and especially Dr. Wang and Dr. Lee.

Jan 2017 | Laurie L.
Reception was very welcoming and helpful.
Short wait time and Doctor was very clear and quick with what was happening and tightening. Timeline provided when requested. Thank you!
Sept 2016 | Anna D.
PacificWest Dental is great!
The receptionists are all very friendly and helpful, and everyone does an amazing job of helping you through the process of braces.
Dec 2017 | Victoria R.
Always a pleasure to visit Dr. Lee
An appointment full of good humor and laughs.
SEE MORE REVIEWS
During your initial consultation, we will understand your situation, perform a visual examination of your bite, recommend a treatment plan and answer any questions or concerns you may have.