Braces in Vancouver and Surrey, BC
At PacificWest, we provide different orthodontic braces and will recommend the best treatment based on your specific needs. Led by Dr. Cheng Lun Wang, PacificWest have been providing braces and orthodontic treatments in Vancouver and Surrey for decades.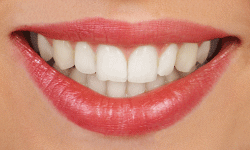 Traditional braces consist of standard metal brackets that are placed on your teeth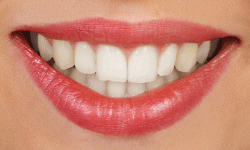 Gold braces works like normal braces, but is plated with real 24K gold!
✓ Effective with personal style
✓ Cost similar to metal braces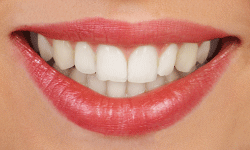 Made of clear material that is not as easily noticed as metal braces.
✓ Not as noticeable as metal braces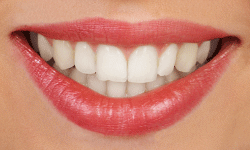 Invisible (Clear) Orthodontic Appliances – Invisalign®
Invisible and removable clear aligners to straighten your teeth. It is almost invisible to other people.
✓ Aligners are transparent and not as obvious
✓ Take off anytime when eating and cleaning
✓ Avoid poking and cuts from wires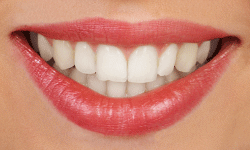 Lingual braces are hidden behind the teeth and are therefore "invisible" when you smile
✓ Truly invisible solution
✓ Reasonable for atheletes, models, actors / actresses and musicians who play wind instruments
A HEALTHY SET OF TEETH WILL LAST YOU A LIFETIME. aT pACIFICwEST, wE SPARE NO EFFORT WHEN IT COMES TO GIVING YOU HONEST AND EFFECTIVE ADVICE. Braces ARE more than GETTING BETTER looks – Properly Aligned teeth means better oral health, AND LESS COMPLICATIONS AS YOU AGE.

Dr. Wang, DDS, MSc, FRCD(C)
Orthodontist

Dr. Kevin Lee, DMD, MSc, FRCD(C)
Orthodontist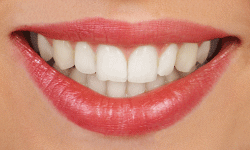 The most common type of dental braces is still traditional metal braces; they are composed of high-grade stainless steel. They are more comfortable and lighter-weight than in the past and straighten your teeth by using metal brackets and arch wires. To customize your look and make it more colourful, you have the ability to add coloured elastics (small rubber bands) to your metal braces.
Likely most economic option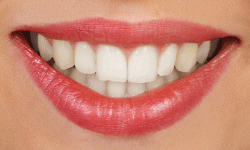 Another form of metal braces is gold coating over the stainless steel braces. The benefit of gold braces is that they offer you a very unique cosmetic option that still delivers a good result. The cost of gold coated braces is comparable to many clear, or invisible, braces.
Style of choice depending on patient's preferences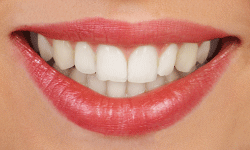 Ceramic braces are made of clear materials and are therefore less visible on your teeth than metal braces. For this reason, ceramic braces are used mainly on older teenagers and adult patients who have cosmetic concerns. While they are visually less prominent, they do require more attention to oral hygiene as ceramic braces are larger and are more brittle than their metal counterparts. For these reasons, ceramic braces tend to be used more on upper front teeth than on lower teeth.
Not as noticeable as metal braces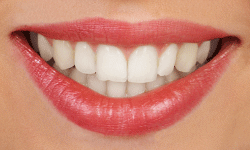 Invisible (Clear) Orthodontic Appliances – Invisalign®
Invisalign braces use a series of invisible, removable, and comfortable aligners to straighten your teeth. And, no one can tell you are wearing Invisalign because it's invisible! Not only are the aligners invisible, they are removable, so you can eat and drink what you want while in treatment, plus brushing and flossing are less of a hassle. The aligners are comfortable and have no metal to cause mouth abrasions during treatment. Read more about Invisalign braces here.
Invisalign also offers specific attention to teen braces and provides an Invisalign Teen braces system that supports the specific orthodontic needs of teenagers.
Better aesthetics, no poking, convenience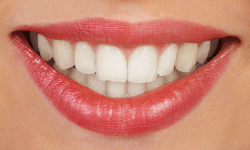 Lingual braces are hidden behind the teeth and are therefore "invisible" when you smile. Lingual braces are 100% customized to match the shape of your teeth and therefore the metal appliances are created uniquely for you. Lingual braces are a very reasonable option for athletes, models, actors/actresses, musicians who play wind instruments, and adult professionals.
Aesthetics - not visible at all
Cost, not offered in all clinic
Self-Ligating Braces: SmartClip®
SmartClip braces offer an attractive alternative to stainless steel metal braces. SmartClip uses a self-ligating system that provides computer-designed, nickel-titanium metal alloy brackets that are customized specifically for your mouth. These braces are comfortable to wear and take less time than traditional braces in enhancing your smile.
Self-Ligating Braces: Clarity®
Clarity braces are self-ligating and are composed of highly durable, translucent ceramic. Some of the advantages of self-ligation Clarity braces are that you will often require fewer orthodontic appointments; the smooth, molded bracket design enables you to maintain good oral hygiene and enjoy a comfortable fit; each bracket is custom designed to fit each tooth individually; and you will see results in less time than traditional metal braces.
Self-Ligating Braces: In-ovation®
In-ovation braces are self-ligating and do not require the use of elastics or ties. These braces are smooth, have a lower profile than other self ligating braces, and are uniquely designed for your teeth and your mouth. This system provides technological orthodontic support to achieve the best results and to develop your optimal facial proportion. Self-ligating braces also often provide faster results and fewer appointments.
See What Our Patients Are Saying About Us
Hundreds of 5 Star Review from Happy Patients.

A very beautiful office with professional staff
My daughter's teeth are on its way to being perfect! Thank you, Dr. Wang and staff for being so attentive and efficient at each of our visits.
Just got my braces off and my teeth look amazing!
The doctors and staff are always super nice and friendly, I would definitely recommend if you're looking to get braces!
They made my dream smile come to life. Huge shoutout to the amazing doctors and the staff especially Leighton since she saw my first smile

I'm glad I found such a professional dental office.
The staff is very enthusiastic and the dentists are very professional and responsible. It took me only ten months to complete my orthodontic work. It was perfect. Dr. Lee is super nice, patient and responsible
The clinic is also newly renovated and very beautiful.
My sister referred me to see Dr.Wang and I'm is happy I committed to changing the appearance of my teeth at this clinc. I love coming to my appointments and always look forward to seeing Maria and Dr.Wang!
Nov 2019 | Priyal Bhambra
The staff here is so amazing, kind and understanding. I would definitely recommend everyone coming here !
During your initial consultation, we will understand your situation, perform a visual examination of your bite, recommend a treatment plan and answer any questions or concerns you may have.