Have you ever wished that you can make your smile look perfect with just a snap of the finger? Introducing Photoshop… just kidding.
For years, orthodontists have been researching ways to increase the rate of tooth movement. The early efforts involve gum and bone surgeries that were both costly and invasive. Fortunately, the researchers did not give up there. They have found ways to fast track your braces and Invisalign treatment without the surgeries, and we are proud to offer these latest technologies for you at PacificWest Dental Group.
Propel Excellerator Micro Osteoperforation
Tooth movement occurs when the bone ahead of the tooth is removed from its path. Therefore, the rate of tooth movement is limited by how fast the body can remodel the bone around the tooth.
Propel Excellerator is an adjunctive treatment that creates micro-osteoperforations in the bone surrounding the tooth and increases blood supply to the region. This process stimulates bone to remodel faster, hence "Excellerate" your tooth movement.
It is clinically proven to be safe and effective* for faster results, without added discomfort or inconvenience.** You can receive Propel treatment during your regular office visit, and it can be used with any type of orthodontic appliance, braces or aligners.
Because it can be administered locally at a specific location, it can also be used at strategic position to achieve movements that would otherwise be difficult or nearly impossible! See for yourself by checking out the following cases in our gallery.
*John M. Pobanz, (2014). Orthodontic Acceleration. The Progressive Orthodontist. July 2014; Q3
** Mani Alikhani, Markos Raptis, Billie Zoldan, Chinapa Sangsuwon, Yoo B. Lee, Bandar Alyami, Corey Corpodian, Luz M. Berrera, Sarah Alansari, Edmund Khoo, Cristina Teixeira. Effect  of micro-osteoperforations on the rate of tooth movement: American Journal of Orthodontics and Dentofacial Orthopedics, Volume 144, Issue 5, 639-648 
Propel VPro5 is a small, hands-free, wireless device that produces gentle, micro-vibrations to stimulate and accelerate tooth movement. It is a single device used in combination with your regular orthodontic treatment, such as Invisalign or braces. It is used throughout the whole course of the orthodontic treatment, from start to finish to retention.
Propel VPro5 uses micro-vibrations to increase blood flow to the bone surrounding the tooth and achieve faster bone remodeling. It requires only 5 minutes per day of wear, and delivers these major.
Clinical Benefits:
Accelerated tooth movement
More efficient aligner placement
Relieves orthodontic pain
Better retention of tooth's bone structure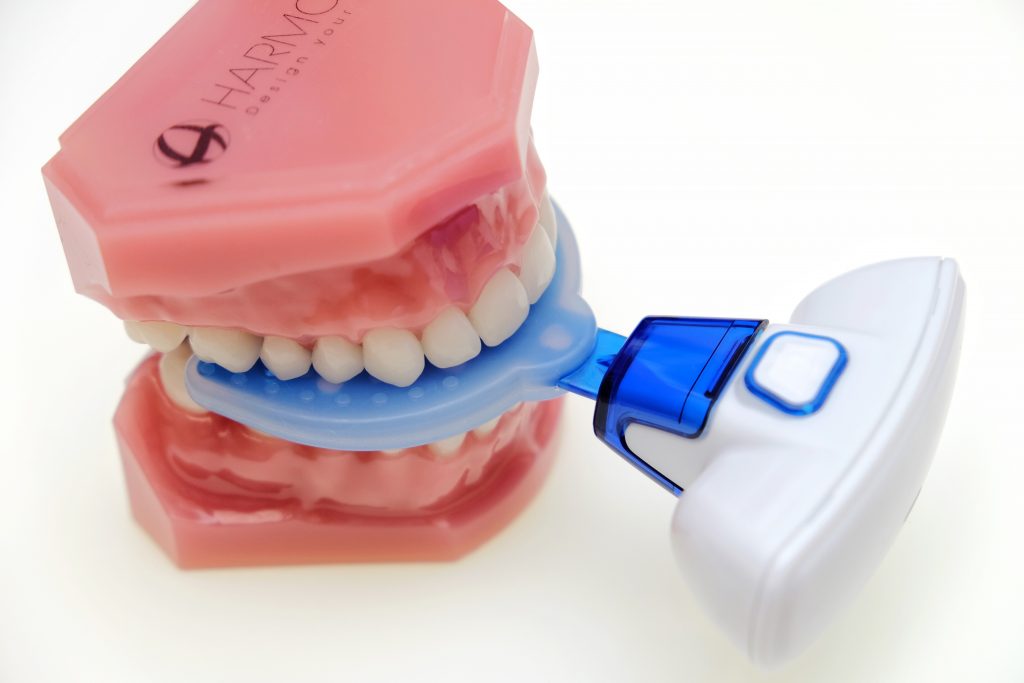 Am I a candidate for accelerated orthodontic treatment?
Propel Excellerator and VPro 5 work for a variety of cases and is compatible with both braces and Invisalign. It is safe for patients of all ages. It is available only by prescription, and the orthodontists at PacificWest Dental have the experience and expertise to determine which option is best for your specific case.
Book a consultation with us and find out more about accelerated orthodontics. Your first consultation is complimentary!
answer our 1 minute questionnaire and get a consultation with our orthodontist!

Dr. Wang, DDS, MSc, FRCD(C)
ORTHODONTIST 

Dr. Kevin Lee, DMD, MSc, FRCD(C)
ORTHODONTIST 
WHAT ARE YOU LOOKING FOR?
See What Our Patients Are Saying About Us
Hundreds of 5 Star Review from Happy Patients.

A very beautiful office with professional staff
My daughter's teeth are on its way to being perfect! Thank you, Dr. Wang and staff for being so attentive and efficient at each of our visits.
Just got my braces off and my teeth look amazing!
The doctors and staff are always super nice and friendly, I would definitely recommend if you're looking to get braces!
They made my dream smile come to life. Huge shoutout to the amazing doctors and the staff especially Leighton since she saw my first smile

I'm glad I found such a professional dental office.
The staff is very enthusiastic and the dentists are very professional and responsible. It took me only ten months to complete my orthodontic work. It was perfect. Dr. Lee is super nice, patient and responsible
The clinic is also newly renovated and very beautiful.
My sister referred me to see Dr.Wang and I'm is happy I committed to changing the appearance of my teeth at this clinc. I love coming to my appointments and always look forward to seeing Maria and Dr.Wang!
Nov 2019 | Priyal Bhambra
The staff here is so amazing, kind and understanding. I would definitely recommend everyone coming here !
During your initial consultation, we will understand your situation, perform a visual examination of your bite, recommend a treatment plan and answer any questions or concerns you may have.