Invisalign Braces: A Clear and Invisible Option
PacificWest Dental Group is a Certified Invisalign Provider in Surrey and Vancouver, BC
Invisalign braces are a trademark brand of clear, invisible and high quality aligners for your teeth. As part of its orthodontic care program, PacificWest Dental Group offers Invisalign® treatment, as well as a range of other types of orthodontic braces.
Do you want braces that are clear, removable and invisible, yet still perform effectively at straightening your teeth? Invisalign® aligners will help you get the beautiful straight teeth you've always wanted – without traditional braces. PacificWest Dental Group's, Dr. Wang is a certified Invisalign provider and will offer you a complimentary consultation to determine if Invisalign is the best choice for you.
Why Would You Want to Use Invisalign?
While these aligners are invisible, they are also removable. This means that you will be able to eat all types of foods (sticky, chewy, hard, and soft) while undergoing treatment.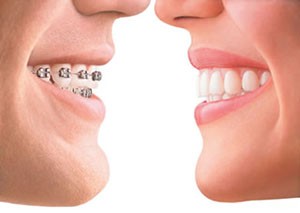 You will also be able to easily clean your teeth (brushing and flossing) without any obstacles. The aligners are comfortable and, unlike some other orthodontic appliances, you will find that they do not cause soreness or abrasions during treatment. Since there are no metal, wires or elastics used with the aligners, you will find that you require fewer appointments at the orthodontist because you require fewer adjustments.
How Does Invisalign Work?
A series of clear, removable aligners are produced at the start of the treatment. Each aligner set is worn for about a two week period; you remove them to eat, drink, brush and floss your teeth and you must wear them the rest of the time. At the end of the two week period (or the time period prescribed by your treatment plan), you replace the aligner with the next set in the series.
This continues for the whole dental program prescribed. Your teeth are being moved by these aligners until they have straightened to the correct position. Every six weeks, you will need to visit our office to check on the progress and ensure that the re-alignment is proceeding according to the plan.
The average total treatment time period ranges between nine and fifteen months; the average number of aligners you will wear is between eighteen and thirty (one approximately every two weeks) but both the time and the number of aligners may vary according to the treatment required.
For more information on Invisalign®, you can visit the Invisalign web site.  Or contact PacificWest Dental Group today to schedule your free Invisalign consultation in our Surrey or Vancouver office.