More comfortable treatment option for dental procedures
A laser is effectively a machine that pumps out trillions of photons (light particles) all at once in the form of a really concentrated light beam. It has been used in the field of medicine for 50 years now for various functions, including incision and cauterization, and it is also used to promote healing, reduce inflammation, and reduce pain.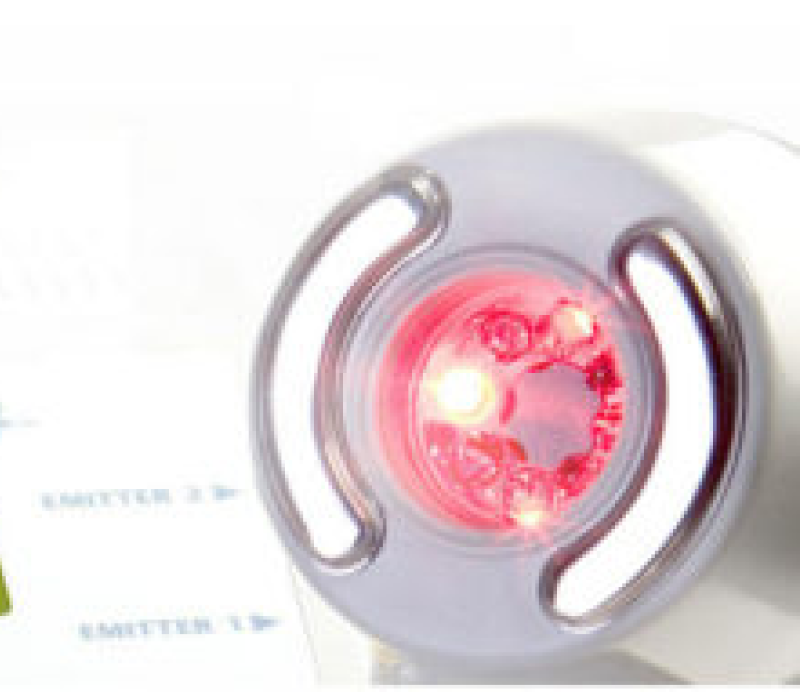 Pain Reduction When Wearing Braces
The orthodontic industry has adopted the use of laser to enhance orthodontic treatment by literally getting to the "root" of the problem. Specifically, we use Low-Level Laser, which can reduce pain signalling and the sensation of pain, and also increase blood flow to remove the pain-inducing chemicals in the area. Ultimately, it allows us to effectively reduce discomfort and pain typically associated with orthodontic treatment.
Speed Up Teeth Movement and Recovery
In a recent issue of American Journal of Orthodontics and Dentofacial Orthopedics (AJODO), it was found that a single dose of Lower Level Laser Therapy (LLLT) applied immediately after treatment was effective in reducing the pain associated with braces. It was found that on the first day after a braces treatment, LLLT showed a 63% reduction in spontaneous pain and 56% reduction in pain on chewing when compared with placebo. And the effect lasts for a week after treatment!
LLLT had also been shown to be able to energize the cells to increase cell activity and cell growth, it has the potential to stimulate remodelling of the bone around teeth.
This means teeth could move faster, resulting in quicker treatment time. Furthermore, when used after treatment is done, the bone could stabilize and adapt to the new tooth position better, potentially reducing the chance of relapse.
We are very pleased to be able to offer this fantastic treatment to our patients at PacificWest Dental Group, and we excited for the possibilities this treatment can bring to help us serve our patients better!
answer our 1 minute questionnaire and get a consultation with our orthodontist!

Dr. Wang, DDS, MSc, FRCD(C)
ORTHODONTIST 

Dr. Kevin Lee, DMD, MSc, FRCD(C)
ORTHODONTIST 
WHAT ARE YOU LOOKING FOR?
See What Our Patients Are Saying About Us
Hundreds of 5 Star Review from Happy Patients.

A very beautiful office with professional staff
My daughter's teeth are on its way to being perfect! Thank you, Dr. Wang and staff for being so attentive and efficient at each of our visits.
Just got my braces off and my teeth look amazing!
The doctors and staff are always super nice and friendly, I would definitely recommend if you're looking to get braces!
They made my dream smile come to life. Huge shoutout to the amazing doctors and the staff especially Leighton since she saw my first smile

I'm glad I found such a professional dental office.
The staff is very enthusiastic and the dentists are very professional and responsible. It took me only ten months to complete my orthodontic work. It was perfect. Dr. Lee is super nice, patient and responsible
The clinic is also newly renovated and very beautiful.
My sister referred me to see Dr.Wang and I'm is happy I committed to changing the appearance of my teeth at this clinc. I love coming to my appointments and always look forward to seeing Maria and Dr.Wang!
Nov 2019 | Priyal Bhambra
The staff here is so amazing, kind and understanding. I would definitely recommend everyone coming here !
During your initial consultation, we will understand your situation, perform a visual examination of your bite, recommend a treatment plan and answer any questions or concerns you may have.