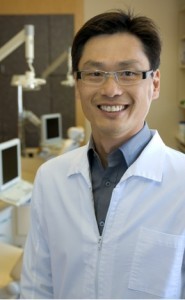 We look forward to helping you achieve a fabulous smile!
Dr C. Lun Wang
PacificWest Dental Group
Our mission is to provide outstanding, professional orthodontic care to every patient we meet, and to inspire our patients to feel confident in themselves and excited about the future.
We welcome you to stop by or make an appointment at our Surrey or Vancouver Orthodontic Clinics.
We welcome you to the PacificWest Dental Group with two offices, covering the Metro Vancouver and  Fraser Valley areas. The multi-lingual nature of our staff is coveted by our patients with different ethnicity;  we now offer services in English, Mandarin, Cantonese, Punjabi, Hindi, Vietnamese and Chaozhou.
We offer the very latest in Orthodontic treatment, backed up with over 20 years of clinical experience. Our whole team is dedicated to your positive Orthodontic experience. From the moment you get in touch online or visit us in person we're sure you'll notice the difference the PacificWest Dental Group offers.
Inspired by the surrounding environment, our patients will be reassured that they are receiving top quality dental care by skilled professionals in state-of-the-art facilities. Our approachability and aesthetic appreciation instill confidence in our patients, ensuring that they leave with a dazzling smile and will want to share their positive experience with others.
Learn more about PacificWest Dental Orthodontics Office