Let's face it – wearing braces is tough. If you didn't like to floss or brush when you didn't have braces, it's going to be even tougher with braces. But as we've mentioned before about flossing and brushing, it is important to your oral hygiene. We're going to emphasize again that without proper oral hygiene habits, you risk tooth decay which can impact your oral health in the future. In the short term, your teeth might be a mix of yellow and white, especially when your braces come off!
Learn Proper Brushing Techniques
Place your toothbrush at a 45-degree angle against the gums in order to clean the whole tooth, and brush gently in the area between the wiring and the teeth. Use a softer toothbrush with fluoride toothpaste for best results. Using an oral rinse every day will help, too. Rinsing with mouthwash is important regardless, but especially important when you have braces, as you need to disinfect the entire mouth, including those spots under the braces where your brush can't always reach.
Brush after Every Meal
Since braces block food from naturally escaping your teeth after eating, it's important that you take the time to brush and floss after every meal. The less time food has to sit on your teeth, the less likely it is to cause decay. This may seem like an inconvenience, but when you get your braces off, you will be very glad you brushed after every meal.
Eat Braces-Safe Foods
When you have braces, there are certain foods that you must avoid (read our post here). For starters, sticky foods such as caramel or gum can get stuck in your braces and are difficult to remove during brushing. Avoid hard foods, too, such as nuts and candy. Those goodies can bend wires or even break a bracket. And while you may love apples, carrots, or corn on the cob, they're too firm or hard to bite into and can damage your braces. Crunchy treats can also harm your orthodontic appliances. It's best to stay away from chips and popcorn, which can damage your braces. So just what can you eat? We recommend soft foods that are low in enamel-busting acids, such as bananas, mangoes, milk, water, poultry, and pasta.
Get Regular Checkups
It's important to keep your routine appointments with your dentist and dental hygienist for a thorough cleaning twice a year or as directed. The exact frequency of these visits will be up to your dentist, as some types of braces are more demanding of a regular cleaning than others.
As long as you practice good oral hygiene and follow these basic tips, you should have no problem keeping your teeth healthy while you wear braces.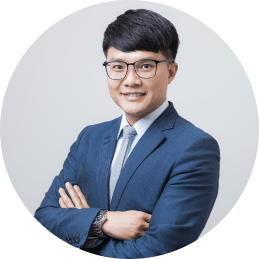 Hello, I'm Dr. Kevin Lee, an experienced orthodontist, and I proudly welcome you to Pacific West Dental. With a passion for creating beautiful, confident smiles, I have dedicated my career to providing top-tier orthodontic care.
Established with a commitment to personalized treatment and patient comfort, Pacific West Dental is your trusted destination for achieving the smile you've always dreamed of.
Services we provide:
– Invisalign
– Braces
– Lingual Braces
– TMJ
– iTero
– Laser Therapy
– Sleep Apnea
– Dysport Cosmetic Injectables
– Lightforce Braces