Dental braces have become more common nowadays. In fact, according to the Pennsylvania Dental Association, nearly 4 million people in the United States are wearing braces at any one time. While dental braces used to be all metal, we have many other types of braces that are more aesthetic available to our patients today.
Discovering the Different Types of Braces
If you're considering braces for yourself or your child, there are four main types of braces available today: Metal outside braces, Clear outside braces, Lingual (inside) braces, and Invisalign clear aligners.
We've made the following chart to help you visualize the pros and cons of each type of braces.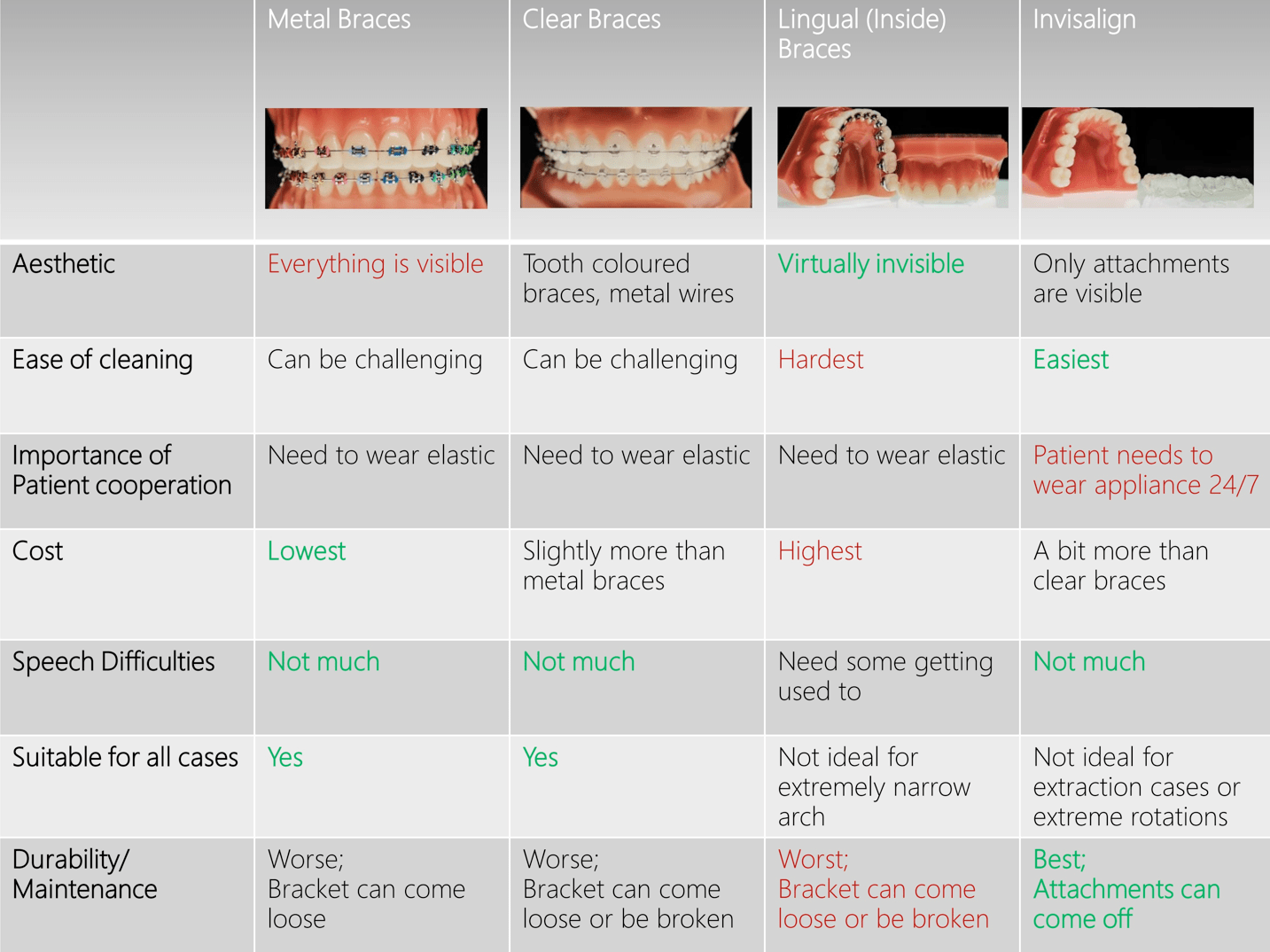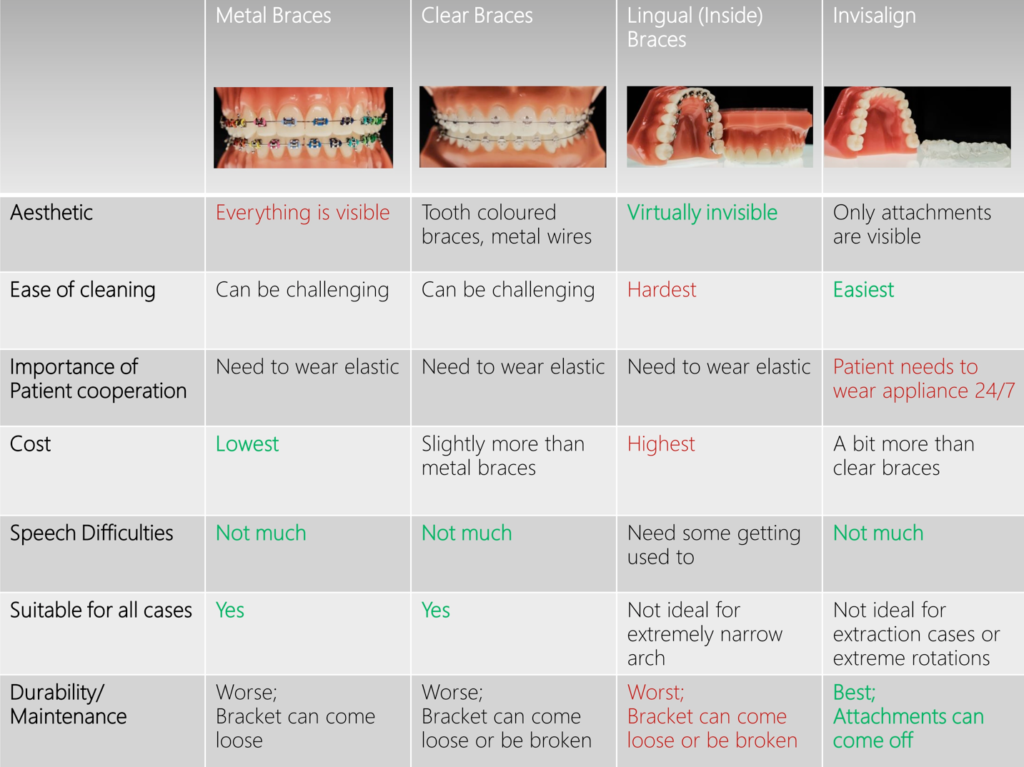 Still have questions? Please visit our website to read more about each type of braces. Or better yet, book a consultation with us to discuss which option will deliver the best treatment outcome and still fit your particular lifestyle! The consultation is free, and we would love to meet you!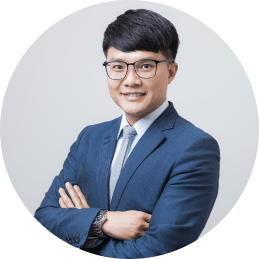 Hello, I'm Dr. Kevin Lee, an experienced orthodontist, and I proudly welcome you to Pacific West Dental. With a passion for creating beautiful, confident smiles, I have dedicated my career to providing top-tier orthodontic care.
Established with a commitment to personalized treatment and patient comfort, Pacific West Dental is your trusted destination for achieving the smile you've always dreamed of.
Services we provide:
– Invisalign
– Braces
– Lingual Braces
– TMJ
– iTero
– Laser Therapy
– Sleep Apnea
– Dysport Cosmetic Injectables
– Lightforce Braces