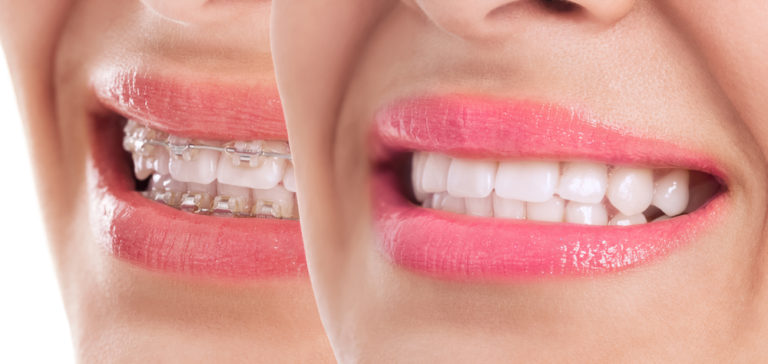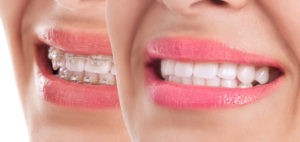 Straight teeth and a beautiful smile are the desired result of any orthodontic treatment. After treatment is complete, it can be really exciting to be free of wires and brackets and eat previously forbidden foods. However, to maintain your new smile, there are precautions you should take to ensure that it lasts into adulthood.
Maintaining straight teeth can be a lifelong endeavour, as often your teeth will want to return to their original positions. After getting your braces off, wearing your upper and lower retainers as instructed by your orthodontist, is key on keeping your teeth in place. Cleaning your retainers as directed and storing them safely will help to keep them in good shape, and avoid any reason to stop wearing them.
If it seems like your teeth are shifting after your treatment is complete, make sure to contact your orthodontist for follow-up right away. It will be easier to correct the problem and come up with a solution before things shift too dramatically. If you end up losing an adult tooth later on in life, this can also cause your teeth to shift, drifting into the space that was left by the tooth.
Maintaining proper oral health throughout your life is the simplest way to prevent periodontal disease and or other oral health issues that can cause tooth loss. Careful brushing and flossing is the best way to take care of your new smile into adulthood.
Make sure to continue follow-up appointments with your orthodontist yearly, or as directed, after your treatment is complete. You may be required to wear your post-treatment retainer or other device indefinitely, and that also may change over time. At Pacific West Dental, we have been serving clients for over two decades in Surrey and Vancouver – we want you to maintain your new smile and are here to help you with the process.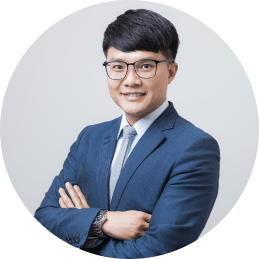 Hello, I'm Dr. Kevin Lee, an experienced orthodontist, and I proudly welcome you to Pacific West Dental. With a passion for creating beautiful, confident smiles, I have dedicated my career to providing top-tier orthodontic care.
Established with a commitment to personalized treatment and patient comfort, Pacific West Dental is your trusted destination for achieving the smile you've always dreamed of.
Services we provide:
– Invisalign
– Braces
– Lingual Braces
– TMJ
– iTero
– Laser Therapy
– Sleep Apnea
– Dysport Cosmetic Injectables
– Lightforce Braces