With summer just around the corner, vacation is probably on your mind. Just because you're in the midst of a tooth straightening or correction treatment does not mean you cannot take a trip. With thorough knowledge of the things you'll need to avoid and some advanced preparation, you can take your Invisalign or braces on the open road with you!
Table of Contents
With summer just around the corner, vacation is probably on your mind. Just because you're in the midst of a tooth straightening or correction treatment does not mean you cannot take a trip. With thorough knowledge of the things you'll need to avoid and some advanced preparation, you can take your Invisalign or braces on the open road with you!
Getting Ready to Take a Trip—Your Pre-Trip Plan for Invisalign or Braces
In order to properly prepare for your vacation, it's important to take into account whether your travels are taking you on a short trip or a long one. If you only plan to be gone for a short period of time, it is unlikely you will need to visit your orthodontist before you leave to adjust your treatment. 
Longer trips sometimes interfere with your regularly scheduled appointments; however, this does not have to derail the good work you and your orthodontist are doing on your teeth. If your trip is long enough that you will miss a scheduled visit with your orthodontist, you can schedule a pre-trip session during which your doctor can make any adjustments you need. During this time, your doctor may also provide you with valuable tips as to how you can keep your Invisalign or braces on track while still enjoying your vacation to the fullest. 
Planning to be away for longer than a month? Not a problem! Your orthodontist can plan ahead and can continue the movement for your teeth through the use of elastic or other methods. 
Packing for Your Trip—The Invisalign / Braces Checklist
Though you can take a vacation from your everyday life and work, one thing you cannot leave behind is the proper care of your teeth and braces (or aligner). The same effort you put into maintaining your oral hygiene at home will still apply whether you are hiking through the mountains, lying on a beach, or attending a work conference. 
One of the most important things you can do to set yourself up for success is pack some snacks that you can enjoy that will not interfere with your Invisalign or braces. Among the best foods for those undergoing orthodontic treatment are:
Seedless grapes, bananas, or other soft fruit
Peppers (in small pieces), cucumber, and other soft vegetables 
Yogurt
Cottage cheese
Hummus with cut up pita pieces
Having tasty snacks on hand that you enjoy will keep you from giving in to temptation and buying other things to eat that can pose problems for your Invisalign or braces. Some of the foods best avoided by braces wearers whether you are at home or on vacation are:
Carbonated sugary drinks
Bagels 
Pizza
Hard fruits like whole apples
Carrots
Candies
Lollipops or other hard candy
Corn on the cob
Steak
Caramels
Nuts
(Most of these food can be consumed safely if you pre-cut them into smaller, bite size pieces)
Once you've got your snacks taken care of, you'll need to put together an oral hygiene kit that helps you to take proper care of your Invisalign or braces while away. Here is our checklist of must have items before taking a trip:
Your new Invisalign aligner if a change is required during your vacation
Toothbrush 
Toothpaste
Dental floss
Mouthwash
Orthodontic flossers (for braces wearers)
Orthodontic wax (for braces wearers)
Pain medication such as Tylenol
A small hand mirror
Bottled water
Armed with the items on this checklist, you'll be ready to take care of your Invisalign or braces whether your adventure takes you backwoods camping or to a 5 star resort. 
Caring for Your Invisalign or Braces—Keeping Your Treatment on Track While Away
Your dental routine when on vacation should not change much from how you do things when you are at home. You will still need to brush your teeth following every meal, and flossing should be done at least once daily. If you are wearing Invisalign instead of braces, there will be an added temptation to "take a break" during your vacation from wearing the aligner. Don't do that! Consistency is key so make sure you continue to wear your Invisalign all the time, except when eating and brushing
Your orthodontist is aware that you have to live a little even during treatment with braces or Invisalign, so they fully expect you may have a few treats while away. However, enjoy these things in moderation and take care to avoid the things that could damage your aligners or metal braces. It is best to limit treats to things that aren't especially hard, crunchy, chewy, or sticky. These foods can cause wires on metal braces to snap or bend, making an emergency orthodontist's visit necessary. So avoid these foods if possible.
Since you cannot brush your teeth after every snack when you're out on the town, it is a good idea to keep a small bottle of water with you. This will allow you to rinse your mouth to get rid of any additional debris that may get stuck in your aligners or braces. 
Planning for Emergencies—What to Do if Something Goes Wrong
For most people, their vacations proceed without any orthodontic emergencies. Still, these things can happen, and it's important to know what to do if something does go wrong. 
If you run into a problem with your aligners or braces while on vacation, don't panic. The situation can be resolved the same way you would handle it if you were at home. For serious issues, simply call a local orthodontist and schedule an appointment to have the problem addressed. 
For other issues not requiring an orthodontist, here are some tips to help you weather the storm:
If a wire is sticking out and causing you pain, you can use the back of a spoon or a pencil eraser to move the wire away from the area it is affecting to a spot that is out of your way. If the wire is still bothering you, you can dry your teeth then make a ball out of orthodontic wax to apply to the end of the wire. You can make small adjustments until the wire is no longer causing you pain. 
If travelling directly after an adjustment, you may find your teeth or gums are tender. The best way to handle this is to eat only soft foods and limit yourself to cold liquids. An over the counter pain reliever can help take the edge off any pain. If there is any swelling that is not going away, rinse your mouth with warm saltwater when back at your hotel or campsite, and consult the local dental professional as soon as possible.
If wires or aligners are bothering your lips or cheeks, a warm saltwater rinse can help immeasurably. Orthodontic wax rolled into a ball and applied to the end of the wire may also help. 
If the bracket is broken by the front or middle teeth, simply dry the tooth and apply orthodontic wax to the end of the wire to prevent it from irritating your gums or teeth. If the break is near the back of your mouth, you can simply remove the bracket entirely. Please do keep any of the brackets that have fallen off and bring them back to the orthodontist to be glued back.  
Going on vacation and worried about your Invisalign or braces? Don't be! With a little extra planning and regular care, you can keep your treatment on track and have a great time! 
Why Trust PacificWest for Your Invisalign and Braces Treatment?
At PacificWest, our orthodontist specialists will do everything to ensure your braces or Invisalign treatment will be successful. By providing a high standard of care and an unwavering commitment to service, PacificWest is one of the highest rated orthodontic clinics in both Vancouver and Surrey. Thinking it's time to improve your smile? Wondering if Invisalign is right for you? Contact the PacificWest Dental team now at 604-558-0993. Your perfect smile is just a call away!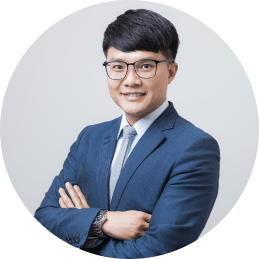 Hello, I'm Dr. Kevin Lee, an experienced orthodontist, and I proudly welcome you to Pacific West Dental. With a passion for creating beautiful, confident smiles, I have dedicated my career to providing top-tier orthodontic care.
Established with a commitment to personalized treatment and patient comfort, Pacific West Dental is your trusted destination for achieving the smile you've always dreamed of.
Services we provide:
– Invisalign
– Braces
– Lingual Braces
– TMJ
– iTero
– Laser Therapy
– Sleep Apnea
– Dysport Cosmetic Injectables
– Lightforce Braces