Buck teeth is a term that refers to a malocclusion condition that involves asymmetrical teeth, leading to other dental issues such as off-balance teeth positioning, severe teeth misalignment, and a deformed jaw structure in severe cases.
Problems with Buck Teeth
Misalignment of the teeth and jaw can lead to several health issues, including:
Defective Chewing, caused by molars overlapping within the mouth. Defective chewing affects digestion, and may also cause food to become accumulated within the mouth – leading to plaque and decay.
Speech Impediments. Misaligned teeth may cause lisping and improper pronouncing of certain syllables such as S and F.
Because of the teeth being aligned, other teeth within the mouth also become affected and align too closely or grow in different directions, leaving gaps. In severe cases, dental restoration techniques may be required to deal with the issues that result from buck teeth.
Fixing Buck Teeth
Depending on the type and positioning of the teeth, it may be fixed in one of a number of ways, including with or without braces. In children, either invisible or traditional metal braces are commonly used to fix buck teeth. In adults, or more severe cases, a surgery to align the upper and lower jaws may be recommended.
Buck teeth usually begin to appear early in childhood, but can also affect people later in life if they are due to genetic reasoning. It can be crucial to seek help for suspected buck teeth before symptoms worsen.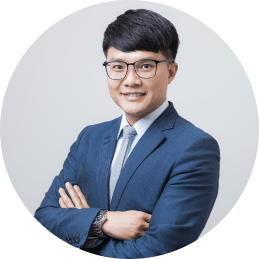 Hello, I'm Dr. Kevin Lee, an experienced orthodontist, and I proudly welcome you to Pacific West Dental. With a passion for creating beautiful, confident smiles, I have dedicated my career to providing top-tier orthodontic care.
Established with a commitment to personalized treatment and patient comfort, Pacific West Dental is your trusted destination for achieving the smile you've always dreamed of.
Services we provide:
– Invisalign
– Braces
– Lingual Braces
– TMJ
– iTero
– Laser Therapy
– Sleep Apnea
– Dysport Cosmetic Injectables
– Lightforce Braces