When choosing a treatment method for an orthodontic issue, you want to go with not only an effective treatment, but also get the results you want as quickly as possible. Orthodontic treatment does not have any instant options, but some treatments are faster than others.
What Are the Surrey Orthodontic Braces Options?
For fixing teeth alignment issues, there are generally a few options that patients can choose between. First, there are the traditional metal bracket braces. This treatment method uses metal brackets which are glued to the front side of teeth, with a wire run between them which puts tension on the teeth in the direction they should be moved.
Lingua braces are another option for patients to consider. What sets lingual braces apart from metal braces is that the brackets are placed on the inside of the teeth, making them more "invisible" compared to metal braces. Both of these treatment options work at about the same pace, and have advantages as well as disadvantages.
A more recent option which continues to grow in popularity is going with Invisalign braces. These invisible aligners provide quick results, often working faster than conventional braces. They also carry other advantages, such as being removable, and being invisible when worn.
All of these popular options are effective treatment methods. While invisalign has the potential to work the fastest, the actual treatment time can vary greatly patient to patient, depending on how each mouth and tooth reacts to treatment. If you are looking for braces in Surry, make an appointment with Pacific West Dental today.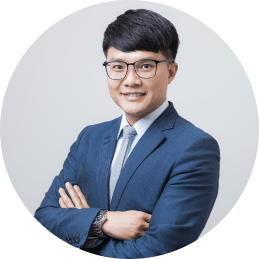 Hello, I'm Dr. Kevin Lee, an experienced orthodontist, and I proudly welcome you to Pacific West Dental. With a passion for creating beautiful, confident smiles, I have dedicated my career to providing top-tier orthodontic care.
Established with a commitment to personalized treatment and patient comfort, Pacific West Dental is your trusted destination for achieving the smile you've always dreamed of.
Services we provide:
– Invisalign
– Braces
– Lingual Braces
– TMJ
– iTero
– Laser Therapy
– Sleep Apnea
– Dysport Cosmetic Injectables
– Lightforce Braces