Dr. Wang is an expert on Invisalign® and will get you the results you need as quickly as possible with Invisalign® clear aligners.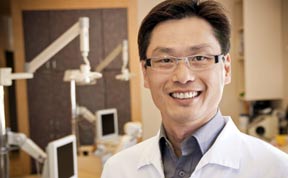 Dr. Wang has provided Invisalign® for more than 15 years as an early supporter of the clear aligners.  In fact, Dr. Wang himself was his own first patient in using the Invisalign system.  By using himself as a guinea pig, Dr. Wang gained valuable experience and refined his technique in working with Invisalign.  Invisalign's success is determined by the experience and expertise of the provider, and Dr. Wang provides high quality care in Surrey and Vancouver.
Invisalign® aligners are clear and removable, making straight teeth easier to obtain and as discreet as possible! You hardly notice the aligners when they are in, making Invisalign® a favourite option for adult patients. You also have no eating restrictions when wearing Invisalign® because the aligners are removable, making it easy to brush and floss teeth as you normally would. Because the aligners are not metal, they are comfortable and do not cause abrasions in your mouth as regular braces often do.
Just as any tool that we use, they all have their advantages and limitations.  Invisalign aligners are removable, they can be lost or broken when they are out of your mouth; and If they are not worn properly or enough of the time during the day, then your teeth will not move properly or at all.  Therefore, patient cooperation can be an issue.  Success with Invisalign treatment begins with proper diagnosis of a patient's problem.  Dr. Wang will be able to give you a proper diagnosis when you come in for a complimentary consultation.
Invisalign® also typically requires less frequent visits to PacificWest Dental Group because there isn't a need to tighten wires as in traditional braces. Invisalign® patients wear a set of aligners for 2 weeks and remove them only to eat, drink, brush and floss. Every two weeks, you will move to the next set of aligners in the series until your teeth reach the correct position. Treatment typically lasts 9 to 15 months, but can last slightly shorter or longer depending on your specific case. Visit us for a free consultation to determine if Invisalign® is right for you.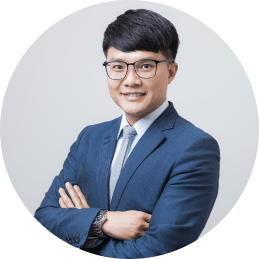 Hello, I'm Dr. Kevin Lee, an experienced orthodontist, and I proudly welcome you to Pacific West Dental. With a passion for creating beautiful, confident smiles, I have dedicated my career to providing top-tier orthodontic care.
Established with a commitment to personalized treatment and patient comfort, Pacific West Dental is your trusted destination for achieving the smile you've always dreamed of.
Services we provide:
– Invisalign
– Braces
– Lingual Braces
– TMJ
– iTero
– Laser Therapy
– Sleep Apnea
– Dysport Cosmetic Injectables
– Lightforce Braces