(Updated April 5, 2021)
Being active and participating in sport and exercise on any level is essential for our health. Whether you play casually in the park or are training to be a professional athlete, active lifestyles are necessary for our overall physical and mental well-being.
Maybe you are a parent with a child who has been identified as needing to get braces for that perfect smile. Or perhaps as an adult, you have decided to get your smile realigned once and for all.
In either case, the decision to have braces is a big commitment, and you may be wondering how or if it will impact your everyday activities or the hobbies you love.
Can having braces interfere with sport and exercise? The short answer is no; they certainly don't have to!
With a few simple precautions in place, your active lifestyle need not change, and you don't have to miss out.
Table of Contents
How to Protect Your Braces
The easiest way to afford yourself some protection for your braces is by wearing a mouthguard. A mouthguard protects your braces from accidental impact and the potential havoc that impact could cause after months of careful realignment. Nobody wants to see their progress derailed which could mean months of additional repositioning.
These are the guidelines you need to consider when it comes to choosing protection for your braces.
CHOOSING THE RIGHT TYPE OF MOUTHGUARD
It is important to discuss a couple of points on which type of mouthguard to use. Mouthguards for children and adults come in many different grades and levels of protection, and generally fall into the following categories:
Store-Bought Prefabricated Single Density Mouthguards

Store-Bought Multi-Density "Boil and Bite" Mouthguards

Professionally Made Custom Mouthguards
Store-Bought Prefabricated Single Density Mouthguards
These mouthguards may come in a variety of sizes to fit different mouth sizes. The common issue with this type of mouthguard is that they do not adapt to the teeth and gums' contours, resulting in a loose fit in the mouth. If the mouthguards manage to stay in the mouth during impact, they will offer a moderate degree of protection from trauma to the teeth and jaw-impact concussions.
However, because these mouthguards typically fit loosely in the mouth, they may be displaced or completely come out of the mouth before or during impact and not offer any protection at all.
It is crucial to ensure you purchase a mouthguard that fits your teeth to minimize the chance of coming loose on impact and be effective.
Store-Bought Multi-Density "Boil and Bite" Mouthguards
These mouthguards come in many different sizes and materials. These mouthguards often come with multiple layers of material with different hardness and density, typically a combination of:
a softer inner layer,

a gel layer, and

a hard outer layer for optimal protection.
You can put these mouthguards in boiling water to soften them, then put them in your mouth and "shape" them with your fingers for a semi-custom fit. These mouthguards can offer favorable protection for your teeth and impact concussion due to their superior fit and technology of materials used.
The cost is around $30 to $100, purchased in sports stores.
Professionally Made Custom Mouthguards
These are available only with your dental professionals. A precise mold of your teeth and gums are obtained, and purpose-specific materials are chosen for its construction. This type of mouthguard offers maximum protection to your teeth and impact concussions due to their precise fit. They are the most comfortable due to customized fitting processes performed by a dental professional.
The cost is around $200 to $500 from a professional dental office.
Additional Considerations While Wearing Braces
Patients who are wearing braces treatment have teeth that are constantly moving. As a result, a precise fitting mouth guard is not desirable because a mouth guard that fits too closely to the teeth will prevent proper movement of the teeth from happening. A more suitable mouthguard for these patients should have customized shape and size that adapts to the gums and roof of the mouth but leaving a "trough" of space around the actual teeth that allow the orthodontic movement of teeth to happen. The mouthguard may need to be reshaped or even remade, if necessary, several times during their orthodontic treatment.
GETTING CHILDREN USED TO WEARING ONE
Adults can understand and get the logic of wearing a mouthguard if they have braces. But what happens if you have a younger child who is less than keen?
Getting used to the feel of a bulky item in your mouth can take time, and initially, it may feel a little unpleasant.
A more expensive option would be getting one customised so that it's seen as a fun accessory. You can get guards made in different colours, with favourite team logos, or even flavoured to distract from the feeling of having something bulky in their mouth.
The additional expense is worth the investment if it means your child wears it because the alternative damage you may incur by not wearing one will often far outweigh that saving.
MOUTHGUARD CARE AND STORAGE
Looking after your mouth guard is straightforward by rinsing with water every use. Occasionally you may want to use a toothbrush with a little toothpaste to give it a thorough scrub and a fresh minty taste before use.
Some guards come with a strap that can attached to sports helmets so they don't go missing on large sports grounds.
Keep your mouthguard clean and hygienically stored in a case when not in use. Most come with a case when purchased so do use it. Nobody wants to find their mouthguard inside a pair of athletic footwear when jostled around loose in a backpack or gym bag!
What Might Happen If You Don't Wear a Mouthguard?
Never underestimate the aftermath of an unexpected impact.
The inside of your mouth is exceptionally soft tissue, with thin epidermal layers. The insides of your lips will thank you if you protect them from tangling with the angular edges of brackets and broken bracket wires during impact.
Teeth can be pushed farther up into the gums, pushed backwards from their perpendicular positioning, and even chipped or fractured. None of these outcomes would be desirable for anyone, never mind someone spending considerable amounts of time and money on perfecting their smile!
This is why even "light contact" sport participants would do well to use a mouthguard. Because even sports like tennis, volleyball or baseball have occasional high-speed mishaps. Don't let your hard work be ruined by a rogue projectile when it can be avoided.
For higher contact sports like football, ice hockey, rugby, and basketball a mouthguard should be considered essential, even if you don't have orthodontics underway. If professionals wear them, it's for a reason.
Getting teeth knocked out, chipped or your lip lacerated by a wayward arm or leg in physical sports is an unpleasant business. Using a mouthguard is your number one go-to for protecting your mouth and avoiding costly implants or dental repairs.
Protecting More Than Just Your Teeth
In addition to preventing damage to the teeth, mouthguards also offer protection to impact concussions. When there is a blow to the head, or even when there is a violent, jarring impact to the body, the head will follow in that violent movement. This is often referred to as whiplash injuries. When the head moves in one direction and is followed by the whiplash movement, the lower jaw usually snaps open and closes very quickly. These types of movement can cause significant impact damage to the teeth, as well as adding to the concussive damage to the brain. Properly made mouth guards will absorb and minimize the snapping forces of the jaw during these violent events.
When to Go to Emergency?
Accidents will happen, and when they do it is important to know when to get an emergency consultation with your dentist or head to the emergency department at your nearest hospital.
Mouth tissue is soft and can cut easily, so blood can often obscure the damage done.
In order to make assessment possible, you will need to clear up and clean up as much of the bleeding as possible to see what has happened.
An emergency consultation with your orthodontist or dentist should be your first choice when there is damage to your teeth or gums. If you cannot reach your dentist, or if there is damage to your lips or other facial structures, you should go to the hospital emergency. You should not wait and see because:
Some damage to your teeth needs to be addressed right away. A chipped tooth can become infected if not "bandaged" right away. A displaced tooth may need to be pushed back into place during the first few hours of the trauma. If these are not done right away, the following infection may lead to premature loss of some teeth.

Proper baseline X-ray and photos may be required even if there appear to be no significant damage. Follow-up appointments may need to be scheduled. Some trauma signs and symptoms may not show up immediately. Without proper assessment, documentation, and follow-up, it may be challenging to diagnose properly later on.
In Summary
Hopefully, this guide to protecting your braces during physical activity has outlined the importance of making a mouthguard a key part of your routine. Recreational and athletic pursuits should always play a key part in our lifestyles.
Braces should never be a reason to miss out on the activities you love the most. Mouthguards are there to help you stay on track during your perfect smile journey with any sport.
If you have questions or would like to book a consultation, please contact PacificWest Dental Group. With clinics in both Vancouver and Surrey, we are here to help you get the best orthodontic treatment you deserve!
About the Author
Dr. Cheng Lun Wang is an orthodontic specialist who founded PacificWest Dental Group in Surrey and Vancouver in 1994 to help patients get better smiles. Dr. Wang graduated with a degree in Dental Surgery from the University of Western Ontario in 1989.
In addition to helping patients at PacificWest, he also serves as a clinical instructor at the University of British Columbia (UBC) School of Dentistry. His clinical research has been published in the Journal of Oral Surgery, Oral Medicine, and Oral Pathology.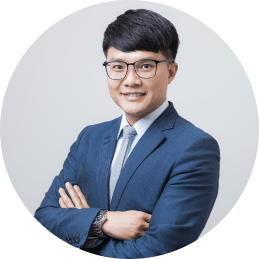 Hello, I'm Dr. Kevin Lee, an experienced orthodontist, and I proudly welcome you to Pacific West Dental. With a passion for creating beautiful, confident smiles, I have dedicated my career to providing top-tier orthodontic care.
Established with a commitment to personalized treatment and patient comfort, Pacific West Dental is your trusted destination for achieving the smile you've always dreamed of.
Services we provide:
– Invisalign
– Braces
– Lingual Braces
– TMJ
– iTero
– Laser Therapy
– Sleep Apnea
– Dysport Cosmetic Injectables
– Lightforce Braces