All Canadians receive medically necessary doctor visits, diagnostic tests, and hospital care – largely through the taxes we pay as citizens of our wonderful country. However – dental care is not covered under the free health care we receive and often has to be paid for out-of-pocket by the patient. In BC, there are a few great health care plans to choose from which can be added on to an existing health care plan, or purchased individually – but not all of these dental plans cover orthodontic care, which as many as 20 percent of Canadians end up needing within their lifetime.
The following health care plans, which are available in BC, include options for orthodontic care:
Pacific Blue Cross
Pacific Blue Cross' group plan includes an option for an enhanced dental add-on. This included orthodontic coverage – for dependent children only, with benefits beginning in year 3. Lifetime maximum for orthodontic coverage under Pacific Blue Cross' plan is $1000 per dependent child.
Manulife Flexcare
Manulife offers two options that include orthodontic treatment: either their ComboPlus Enhanced plan, or their Dental Plus Enhanced plan. Both plans cover orthodontics after year 3, and to a maximum of $1,250 per person, per three-year period.
BCAA
BCAA offers one add-on option to all plans called the "Dental 3" option. This option covers 60 percent of expenses in years 1 and 2, and 80 percent of expenses in all subsequent years. Anniversary year maximums are as follows: year 1 – $700, year 2 – $900, year 3 and subsequent years – $1,200 per year.
Sunlife Financial
SunLife offers orthodontic care under their group benefit plans. They have four plans to choose from: Omnident, Multident, MultidentPlus, and Flexident, which range in the balance between coverage and affordability. These plans cover orthodontic care only if there are a minimum of 10 participants in the group plan.
To avoid paying out-of-pocket for costly dental expenses such as orthodontic care, it may be useful to look ahead and cover yourself and your family through one of the many-available extended dental plans in BC. That way, when the time comes for braces – you know you are covered.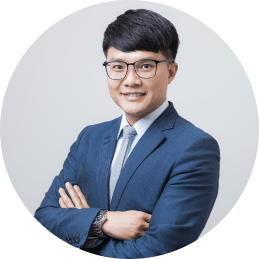 Hello, I'm Dr. Kevin Lee, an experienced orthodontist, and I proudly welcome you to Pacific West Dental. With a passion for creating beautiful, confident smiles, I have dedicated my career to providing top-tier orthodontic care.
Established with a commitment to personalized treatment and patient comfort, Pacific West Dental is your trusted destination for achieving the smile you've always dreamed of.
Services we provide:
– Invisalign
– Braces
– Lingual Braces
– TMJ
– iTero
– Laser Therapy
– Sleep Apnea
– Dysport Cosmetic Injectables
– Lightforce Braces