There are a lot of options when choosing an orthodontist in Vancouver, and anytime you are seeking out a professional it can be a difficult decision. So how can this decision be made easier or more manageable? By knowing what to look for! So here is what to look for in a Vancouver orthodontist.
First and foremost, you want to make sure any orthodontist is board certified and a specialist in his or her field – in this case orthodontics.
In British Columbia, there is a strict set of standards that all professional orthodontist must adhere to. Following these standards, patients are sure to get the highest level of care and professionalism – which is extremely important when you are putting your trust in your health in someone else's hands.
Of course, there are other considerations as well when choosing an orthodontist. You want to find a person you are comfortable with, and that you feel you can trust. This might mean someone who speaks fluent English, or perhaps fluent Mandarin.
You also want to find a practice with hours that can work on your schedule. There may be many visits during the full course of orthodontic treatment, so make sure you can actually find times that work with you. Also, make sure to double check that your dental benefits will work at a certain clinic. Bonus points if they can bill directly. If you do not have dental benefits, you may also wish to find a practice that offers payment plans.
So as you begin your search, make sure you keep all of these things in mind. If this seems like a lot, we can make your search easier by suggesting you give Pacifc West Dental a call today.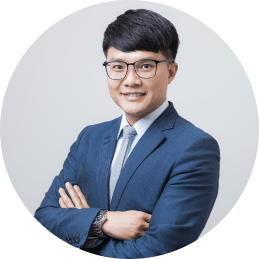 Hello, I'm Dr. Kevin Lee, an experienced orthodontist, and I proudly welcome you to Pacific West Dental. With a passion for creating beautiful, confident smiles, I have dedicated my career to providing top-tier orthodontic care.
Established with a commitment to personalized treatment and patient comfort, Pacific West Dental is your trusted destination for achieving the smile you've always dreamed of.
Services we provide:
– Invisalign
– Braces
– Lingual Braces
– TMJ
– iTero
– Laser Therapy
– Sleep Apnea
– Dysport Cosmetic Injectables
– Lightforce Braces