Good Oral Hygiene is the foundation to Straightening your teeth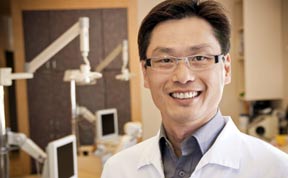 I have been treating myself with both lingual(tongue side) and labial(lip side) braces for almost a year now.  Initially, the biggest adjustment was to the braces poking or rubbing against my lips or my tongue.  The constant irritation gave me raw spots on the mucosa of my mouth.  This skin irritation was an annoyance that was minor and lasted only for the first month.
Further to that, I had to learn to eat with the braces, since if I chewed hard on foods, I would hit some of the braces too hard, and broke them off.  It is amazing how your body adapts to these needs, since you cannot remove the braces, I was able to adjust the pressure to which I applied with each bite, so that I would not bite too hard to break my braces, but hard enough to chew my food.  The proprioceptive(pressure sensing) receptors built into my teeth gave instant feedback to my bite pressure, and by training, my muscles developed the proper muscle memory so that during each subsequent bite, the pressure is just right.
The next adjustment I went through was the fact that I frequently bit on my lip when I chewed.  This was a much more painful experience and one that took me longer to get over.  During your chewing cycle, your lips, cheeks and tongue have been trained to move the bolus of food that is in your mouth around and on to the biting surface of your teeth.  Your lips have to provide an additional function, that is they also have to keep your food, and especially the liquids in your mouth from being squeezed out of your mouth, on to your chin and your clothes.  Your eating partners especially appreciate this function, since seeing your food coming out of your mouth is hardly neither appealing nor appetizing.  My problem with my lips is that they frequently got caught on my lower braces during chewing and made cuts on my lips that are very painful.  Luckily, wounds in your mouth heal much faster than on your skin, and after a few months, my lip muscles also adapted to their new functional parameters.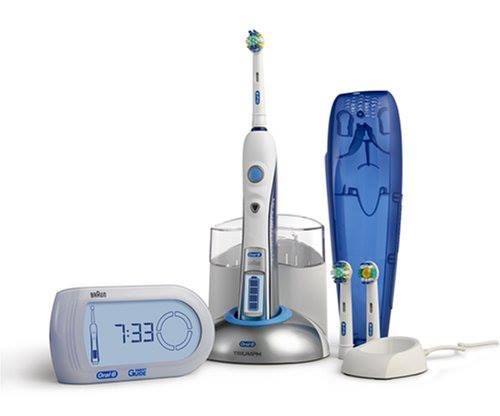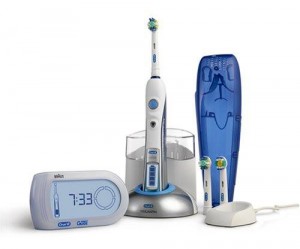 The last and most lasting difficulty is one that is probably most important and has long term ramifications; that is my ability to keep my teeth clean.  With braces on, there are much more nooks and crannies for food to get stuck in.  Normal cleaning regimen does not do a thorough job.  Even with proper tools and good dexterity, the cleaning process is tedious and took a long time.  That is why in our clinic, we stress good oral hygiene practice from day one of your orthodontic treatment.  On the day of getting your braces, we spend time teaching you how to clean your teeth properly.  We also provide tools that will help speed up the cleaning time.  One of those tools is an electric tooth brush.  I have always told my patients that if brushing is done properly, a manual tooth brush is as good as an electric tooth brush.  However, it does take better coordination and more diligence to achieve a proper cleaning with manual tooth brush.  So we provide an electric tooth brush with your orthodontic treatment help you with this important task.  The following is a scientific study that demonstrates the advantage of using an electric tooth brush in most people.
Introduction
Good oral hygiene is a challenge for orthodontic patients because food readily becomes trapped around the brackets and under the archwires, and appliances are an obstruction to mechanical brushing. The purpose of this study was to compare plaque removal efficacy of 3 toothbrush treatments in orthodontic subjects.
Methods
This was a replicate-use, single-brushing, 3-treatment, examiner-blind, randomized, 6-period crossover study with washout periods of approximately 24 hours between visits. Forty-six adolescent and young adult patients with fixed orthodontics from a university clinic in Germany were randomized, based on computer-generated randomization, to 1 of 3 treatments: (1) oscillating-rotating electric toothbrush with a specially designed orthodontic brush head (Oral-B Triumph, OD17; Procter & Gamble, Cincinnati, Ohio); (2) the same electric toothbrush handle with a regular brush head (EB25; Procter & Gamble); and (3) a regular manual toothbrush (American Dental Association, Chicago, Ill). The primary outcome was the plaque score change from baseline, which we determined using digital plaque image analysis.
Results
Forty-five subjects completed the study. The differences in mean plaque removal (95% confidence interval) between the electric toothbrush with an orthodontic brush head (6% [4.4%-7.6%]) or a regular brush head (3.8% [2.2%-5.3%]) and the manual toothbrush were significant (P <0.001). Plaque removal with the electric toothbrush with the orthodontic brush head was superior (2.2%; P = 0.007) to the regular brush head. No adverse events were seen.
Conclusions
The electric toothbrush, with either brush head, demonstrated significantly greater plaque removal over the manual brush. The orthodontic brush head was superior to the regular head.
This study and other similar helpful articles can be found on the American Association of Orthodontists' website.  Proper care for you teeth will not only help you with good healthy teeth and gums during your orthodontic treatment, but will also promote good oral hygiene habits that will last a life time.  After all, with your orthodontic treatment, you will be rewarded with straight teeth and a great smile, why not keep that picture perfect smile for a life time?  Every time you visit your orthodontist, they will check your teeth for proper cleaning, but you will still need to visit your family dentist regularly for professional cleaning and check up to avoid unwanted decay or disease to your teeth and gums.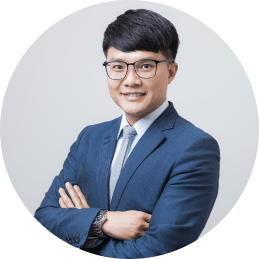 Hello, I'm Dr. Kevin Lee, an experienced orthodontist, and I proudly welcome you to Pacific West Dental. With a passion for creating beautiful, confident smiles, I have dedicated my career to providing top-tier orthodontic care.
Established with a commitment to personalized treatment and patient comfort, Pacific West Dental is your trusted destination for achieving the smile you've always dreamed of.
Services we provide:
– Invisalign
– Braces
– Lingual Braces
– TMJ
– iTero
– Laser Therapy
– Sleep Apnea
– Dysport Cosmetic Injectables
– Lightforce Braces