INVISALIGN VANCOUVER | INVISALIGN SURREY
There has been a huge interest in alternatives to traditional braces with the advent of progressive aligners. Over 8 million people have had this treatment, more commonly known as Invisalign, and it has wide-ranging appeal.
Teens and young adults love the treatment because it means less intrusion on personal appearance. Adults are just as enamoured with them because many might have bypassed traditional braces in their youth when perhaps the cost was prohibitive.
Now a perfect smile is a few aligners away for anyone looking for a more comfortable alternative, faster results, and less impact on appearance.
So how much does the popular Invisalign treatment cost on average in Vancouver, Canada? We will examine the advantages of choosing this treatment for your smile correction as well as some of the things you should ask yourself before making a decision on a provider if you go ahead with it.
Table of Contents
What are the advantages of Invisalign?
Reason 1: Treatment Results May Be Faster
By using Invisalign's 3D ClinCheck software, your orthodontist will carefully construct a realignment plan that is custom fit to you. Your teeth will be gently guided into place efficiently without all of the unnecessary tooth movements that traditional braces can cause.
This process often allows treatment to finish months ahead of the schedule you might otherwise endure with standard braces.
Reason 2: Invisalign is More Precise
Thanks to the Invisalign 3D ClinCheck software, your care provider can design your final result with the ultimate precision. You as a client will benefit by being able to visualize the end result which just isn't possible with traditional braces.
It has never been easier to reach your perfect smile!
Reason 3: Unrivalled Invisalign Comfort
Smooth, clear, and removable aligners are what make Invisalign so popular.
In addition to a speedier and more precise end result, Invisalign treatment eliminates the need for painful and uncomfortable brackets, wires, and elastics.
No need to worry about embarrassing food stuck in your hardware. Tricky foods that are a no-go with standard braces are a thing of the past with aligners since they are removable for eating and you won't damage any hardware in the process.
So How Much Does Invisalign Cost in Vancouver, Canada?
Costs for Invisalign treatment will vary depending on your assessment with a certified orthodontist in the area. This is because your treatment time will differ depending on the complexity of your individual case.
On average, you can expect Invisalign from an orthodontist costs to run between $7,000 – $10,000 for a comprehensive treatment. (For very simple cases or partial treatment cases, you can expect treatment to be much lower than $7,000.)
All of our certified orthodontists have spent a minimum of 8 years between dental school, residency and specialized orthodontic training to become a certified orthodontist in BC.
A personalized Invisalign treatment plan based on your needs with Invisalign Full Case with unlimited aligners
Unlimited refinement treatment allowing you to achieve your perfect smile
Retainers to maintain your perfect smile until your alignment stabilizes long term
For those who want to minimize travel – Access to remote monitoring will reduce your need to do in-person appointments
For those who are in a rush, we even offer the next level Propel V Pro acceleration device that reduces tooth discomfort and speed treatment further!
Can't My General Dentist Provide Invisalign?
Although general dentists in the Vancouver area are able to offer clear aligner services at their practice, they have not spent the additional three years of residency required to become a certified orthodontist.
Your orthodontist spends those three years learning to work on eliminating bite problems by ensuring alignment is functional as well as cosmetically improving smiles that are ideal for facial structure and harmony. They specialize in Invisalign correction as a process and know how to recognize and treat issues early on.
What About Online / Mail Order Alternatives?
In an earlier article, we have explained in-detail the differences between treatment by a licensed orthodontist and mail order aligners.
You may have seen advertising for online or mail order alignment providers. Generally speaking, they are able to offer a reduced cost by not having an orthodontist examining and treatment planning for every patient, and by using in-house aligners instead of using Invisalign aligners.
These aligners are oftentimes designed by computer program or lab technicians with minimum input from an orthodontist. While this may be sufficient for some cases, there have been many cases where they produced inadequate results, or worse, inadvertently created new bite issues or exacerbated existing ones.
At PacificWest Dental Group one size does not fit all!
In addition, many online / mail order alternatives do not supply retainers or monitor you during treatment. You will incur additional costs getting a retainer fit at your general dentist in order to maintain your results and are left to your own devices to monitor your treatment along the way.
How Much Are Traditional Braces?
If you decide to go ahead with traditional braces with an orthodontist in the Vancouver or Surrey area, you can expect them to cost below or around $6500 (though keep in mind everyone's situation is different so this is determined case-by-case). For some highly complex cases, the cost can get up to $10,000 or higher, though this is rather uncommon.
When you compare the potential for discomfort, time frame for treatment completion, and the overall benefits of a removable, clear aligner it is not difficult to see why choosing Invisalign over traditional braces would be the preferred option.
Invisalign Treatment Process
If you decide to proceed with Invisalign with PacificWest Dental Group, congratulations! Here is what you can expect with your treatment process:
Consultation: Our certified orthodontists will perform a full exam and digital scan before we discuss options including finance and treatment schedule.
Diagnostic: Usually done on the same day as your consult, we get all of your dental records and digitally duplicate your teeth so we can confirm all the findings, finalize the treatment plan, and map out every single movement of your teeth and bite from start to finish. This process usually takes 2-3 weeks for the orthodontist to complete. After that, It can take up to 4 weeks for Invisalign to manufacture and ship the case back.
Delivery: Aligners are sent out to you and full instructions are provided on how to get started and aligner care. Our app allows us to remotely monitor your progress so fewer trips to the office are needed.
Proper Wear: 22 hours of wear everyday is needed for a successful, speedy treatment. Around every week or two, you will change to a new aligner along with in-office checks needed every two or three months.
Final Reveal: Once final alignment is reached, and any refinements complete, you are fitted with a retainer to maintain your new smile in position. This is necessary until the bone around the teeth heal after the repositioning process.
Why Choose PacificWest Dental Group for your Invisalign Treatment?
With over 20 years of experience providing Invisalign Dr. Wang, the founder of PacificWest Dental Group, was an early adopter of the clear alignment system. He even tried it on himself so he could have a full experience of the treatment process. The experience and expertise of the clinic and care providers you choose are paramount to getting a good result. That's why we are a certified Diamond Plus Invisalign Provider.
There are many stories online of unsuccessful or disastrous outcomes using online or mail order alignment providers. And while general dentists are capable of providing treatment, the expertise of a certified orthodontist will provide an exceptional level of refinement and the best possible outcome for your situation.
At PacificWest Dental Group, we have your best interest as our top priority, and we will work with you on the journey to achieve a healthy, great-looking smile with minimal pain and a speedy result.
If it's time to improve your smile or you have questions about whether Invisalign is right for you, contact the PacificWest Dental team on 604-558-0993 for our Vancouver office, 604-501-0993 for our Surrey office or visit www.pacificwestdental.com.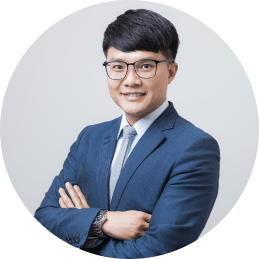 Hello, I'm Dr. Kevin Lee, an experienced orthodontist, and I proudly welcome you to Pacific West Dental. With a passion for creating beautiful, confident smiles, I have dedicated my career to providing top-tier orthodontic care.
Established with a commitment to personalized treatment and patient comfort, Pacific West Dental is your trusted destination for achieving the smile you've always dreamed of.
Services we provide:
– Invisalign
– Braces
– Lingual Braces
– TMJ
– iTero
– Laser Therapy
– Sleep Apnea
– Dysport Cosmetic Injectables
– Lightforce Braces